30 Best Last-Minute Mother's Day Gifts You Can Buy Online 2020
7 min read
Mark your calendars, people: Mother's Day 2020 is Sunday, May 10, 2020, which means the...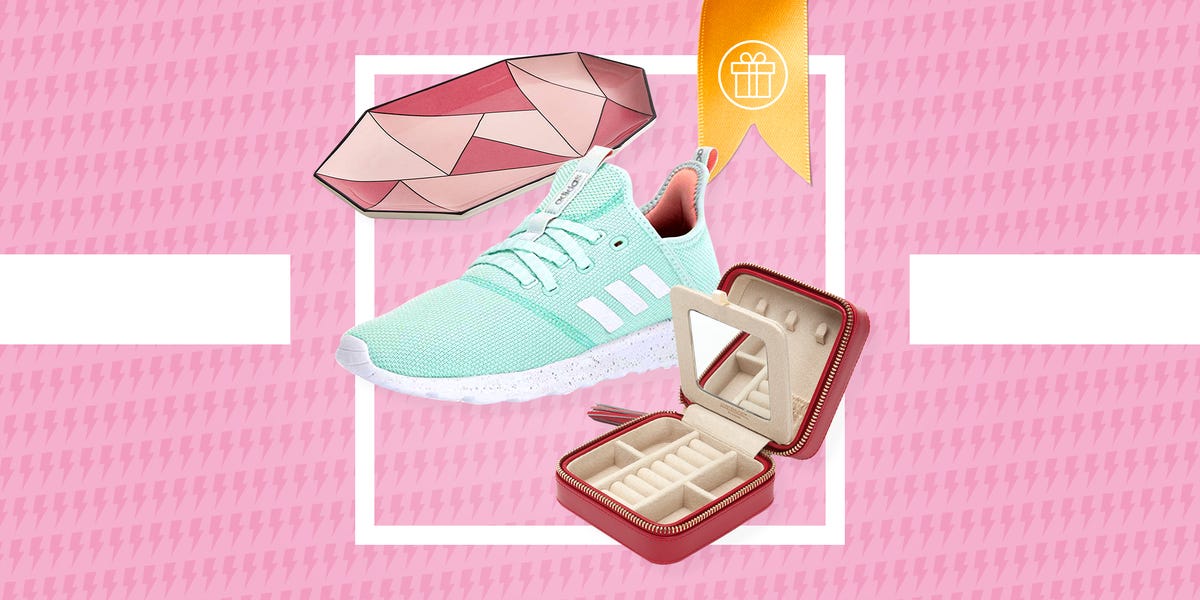 Mark your calendars, people: Mother's Day 2020 is Sunday, May 10, 2020, which means the countdown is officially on. It's never too soon to start shopping for mom's present, but if you've been procrastinating (honestly, same)…don't panic. And don't go order the same flower arrangement you bought her last year and call it day either. There are plenty of thoughtful and unique online options that will arrive just in time to save this Mother's Day.
What is the internet good for if not for eleventh hour shopping? But tbh, no one has time to scroll through website after website to find the perfect gift to wow Mom on her special day. After all, it's called a last-minute gift for a reason. That's why I've done the hard work for you and rounded up some of the best Mother's Day gifts that can ship fast, with plenty of time to spare.
Trust me, there's something here for every mom. A cleaning service that will put all her house worries at ease (tell me she doesn't need that!). Does she still like to print out photos and put them on the fridge? Well, there's an instant film camera perfect for the mom who wants to capture all of life's best moments. Or what about a new pair of spring sneakers—in floral print, to be exact. You know Mom would rock those.
So, take a deep breath and start shopping. Here are the 30 best presents that will totally score you major points this Mother's Day (and plenty more to come).
1. Jewelry Tray
ICYMI, Jonathan Adler now does a home collection exclusively for Amazon. Your mom will love having a super-chic place to put her jewelry after a long day.
---
2. Ember Temperature Control Mug
A mug for Mother's Day? Groundbreaking. But seriously, this one is. Your mama can remotely adjust the mug to her ideal temperature and save preset temps for different drinks.
---
3. Amazon Home Deep Cleaning Services

If you're short on time, you can probably bet Mom is, too. Do the work for her with this deep cleaning service that'll make her home sparkle. (You know you owe it to her for all those years she spent cleaning up after you…)
---
4. Keto For Carb Lovers Cookbook
Your mom's not a regular mom, she's a keto mom. This cookbook and meal plan guide will make sure she doesn't miss out any of her former favorite carbs.
---
5. Nut Butter On-The-Go
Your mom packed tons of snacks for you growing up, and now it's time to return the favor. Give here these travel-friendly nut butter packages that are packed with protein and good-for-you fats that are scientifically proven to be healthy. Mom can snack guilt-free on the go.
---
6. Super Soft UGG Robe
No matter what she thinks about the trademark boots, your mom will love this luxe robe that comes in "buttery-soft" stretch cotton and six colors.
---
7. KitchenAid® Artisan Series Stand Mixer
Any mom who loves entertaining knows nothing beats a KitchenAid® stand mixer. This sleek cobalt blue baby holds five quarts, has a tilting head, and comes with a glass bowl. Tbh, it might just become her new favorite child.
---
8. 8-Piece Packing Cube Set
If you can't remember the last time your mom bought some new luggage, then she def needs something to make packing a lil easier. This eight-piece cube set looks super cute and can fit all her essentials.
Get ready for Mother's Day by watching these mother-daughter duos reflect on their relationships:
​
​
---
9. Digital Picture Frame

This digital frame allows everyone in your fam to share pictures with your mom, even when you live far apart. All you have to do is download the frame's easy-to-use app, and then share away.
---
10. Moisturizing Overnight Mask
Mom can sleep and face mask at the same time. This rejuvenating leave-on hydration mask seals in moisture to nourish and protect her skin's natural barrier layer and reveal healthy, glowing skin. All moms agree—that's a very good thing.
---
11. Baggallini Carry-All Tote
The woman who does it all needs a bag that can carry it all. This sleek, yet practical, option from Baggallini will make for a gift she'll treasure—and actually use—forever.
---
12. Fitbit Flex
If your mom is always complaining about having too much "stuff," give her the gift of fitness with a Fitbit Flex. Plus, whether you live across town or across the country from her, you can sync up and log partner sweat sessions—or just cheer each other on. Win-win.
---
13. Small Crossbody Handbag/Wallet Hybrid
Practical AND pretty, this crossbody bag has interior card slots and zipper pouches like a wallet, but is just big enough to fit all Mom's essentials when she's out running errands. The best part? It's guaranteed for life by the artists who made it, and you can emboss her initials for extra brownie points.
---
14. Instant Pot
Kitchen gifts may seem a little retro, but the Instant Pot is having a serious moment right now—and for good reason. It can replace her pressure cooker, slow cooker, rice cooker, steamer, yogurt maker, sauté duties, and need for a warming pan—so it's essentially like giving her seven gifts in one. You're welcome, Mom!
---
15. Roller Rabbit Pajama Set
Made of the softest cotton and with the sweetest prints, this pajama set is perfect for summer lounging. Mom won't want to wear anything else.
---
16. Kate Spade Initial Pendant Necklace
Certain to become an instant keepsake, this initial pendant necklace from Kate Spade New York comes available in any letter of your choosing. It's dainty enough that Mom will wear it every day—alone or layered with other necklaces.
---
17. Floral Keds
An easy slip-on sneaker is a must for busy moms, and this bright floral print is a fun addition to her wardrobe.
---
18. Mother-Child Bracelet
Let your mama know you're always with her, even when you're not physically with her with this cute and thoughtful bracelet. (Cue the happy tears.)
---
19. Sulfate-Free Face Wash

Made by a mom (Jessica Alba, cough cough) for moms, this face wash ~magically~ transforms in her hands from a gel to a milk that cleans without drying out her skin.
---
20. The Pioneer Woman Pasta Bowls
A mom's gotta eat, right? Make sure she does it in style with these Pioneer Woman-approved pasta bowls.
---
21. SodaStream
If your mom's a low-key La Croix addict (okay, who isn't?), she'll love having a SodaStream so she can make her favorite fizzy drink whenever she wants.
---
22. Travel Yoga Gym Bag
Meet the only yoga/gym bag your mom will ever need. Not only does it come with straps to secure her yoga mat, but it also has smart storage spaces to fit all her workout essentials.
---
23. Instant Film Camera
Sure, your mom loves posting family photos to Facebook, but when was the last time she actually got to enjoy them IRL? This cute little camera makes that super easy by instantly printing every pic. Plus, it's perfect for scrapbooks!
---
24. Outer Order, Inner Calm
If your mom's a fan of Gretchen Rubin's podcast, she'll probably love her book on decluttering and organization, too. Just make sure to clean your childhood bedroom before she reads it.
---
25. At-Home Juicer
If you've got a health-minded mama, she'll love this easy-to-use kitchen gadget.
---
26. Trendy Mint Green Running Kicks
The best way to show Mom just how proud you are that she signed up for a 10K? Volunteer to go on training runs with her…or just gear her up with some awesome new kicks. These sneaks are a totally solid running shoe—and cute enough for your mom to wear with her best athleisure, too.
---
27. Jewelry Travel Case
Mom would never buy herself this chic organizer, but that's exactly what makes it such a useful (and awesome) gift! Now, she can always travel in style.
---
28. Collapsible Water Bottle
Everyone knows that single-use plastic is not cool in 2019 (buh bye, straws), but carrying a water bottle can also be cumbersome. Problem solved with this collapsible water bottle that's way easier to tote around.
---
29. New Leggings
Some things, like leggings, you just want to pick out for yourself. So if your mom's a fitness fashionista, you can't wrong with an Athleta gift card.
---
30. Women's Health Magazine
OK, this might be a little biased, but seriously, your mom will love a monthly dose of the best health and fitness advice out there. Just sayin'…