COBRA Health Insurance Is Free Until September — but There's a Holdup
3 min read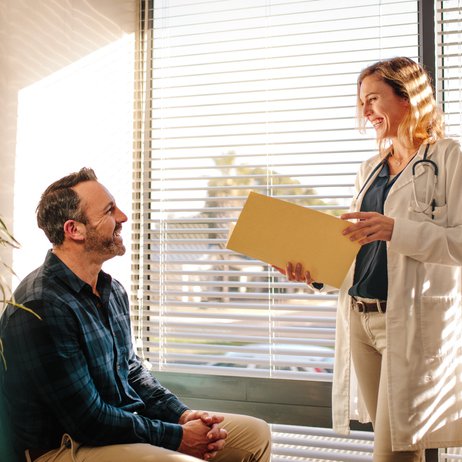 New subsidies are making healthcare affordable for more jobless workers — but aid is being delayed.
Losing a job doesn't just mean saying goodbye to a paycheck. It often means losing health insurance. Though not all employers provide subsidized health insurance to their staff, many do, so getting laid off can deal that extra financial blow to workers on unemployment.
But those who lose their health insurance by getting laid off have options — they can either apply for an Affordable Care Act (ACA) plan through a special enrollment period (one that opens when you lose your job). Or they can keep their old employer coverage through COBRA (Consolidated Omnibus Budget Reconciliation Act).
The problem with COBRA is that it can be horrendously expensive, since those who want it must pay for it in full, as opposed to paying the subsidized rate they may have had while working. But as part of the recently-signed $1.9 trillion American Rescue Plan, jobless workers are eligible to have COBRA premiums fully subsidized from April through September so that their health coverage is effectively free.
There's just one problem — there's been a delay in getting that temporary but important COBRA subsidy. And as a result, a lot of people could lose out on essential health coverage — or wind up with a hassle on their hands.
A well-intentioned benefit riddled with issues
Getting subsidized COBRA premiums takes time, as it requires coordination among government agencies, insurance companies, and employers. As such, there's been a lag in putting those subsidies into place even though jobless workers have been entitled to free COBRA since April 1.
In fact, employers aren't even required to notify laid-off workers that they're eligible for free COBRA until the end of May. That means some people could go two full months without insurance for no good reason. It also means some jobless folks might end up dipping into their savings to pay for an ACA plan because they don't realize they're entitled to COBRA at no cost.
Now, the good news is that those who are eligible for COBRA aren't necessarily out of luck if they have to wait to sign up until their subsidies come through. The consensus seems to be that anyone who qualifies for free COBRA starting April 1 is eligible to have their medical claims covered if they're incurred between April and September. This means those who have to pay for health services out of pocket in the next few weeks should be eligible for reimbursement.
But getting reimbursed could wind up being a headache, and would-be COBRA enrollees will need to do a good job of saving healthcare receipts and documentation until they're set up with their subsidized coverage. Another option, of course, is for those in this boat to explain to their providers that they're still waiting for COBRA to start, and to ask if it's possible to hold off on getting billed for a few weeks. Some medical offices may comply, but others may insist on getting paid right away.
The fact that jobless workers are entitled to free COBRA for six months is a good thing. But delays in getting those subsidies in place could cause problems for a lot of people at a time when they're already dealing with the stress of being unemployed.