Keto Diet
Ingredients to avoid on a low-carb or keto diet
  3. Limit industrial fats All fats are not created equal. Reviewing the ingredient list on products at the supermarket — before you buy — can help you eat more healthy, naturally-occurring fat and avoid or limit industrial oils. We encourage you to completely avoid artificially produced trans fats, usually listed as "partially hydrogenated" oil […]
3. Limit industrial fats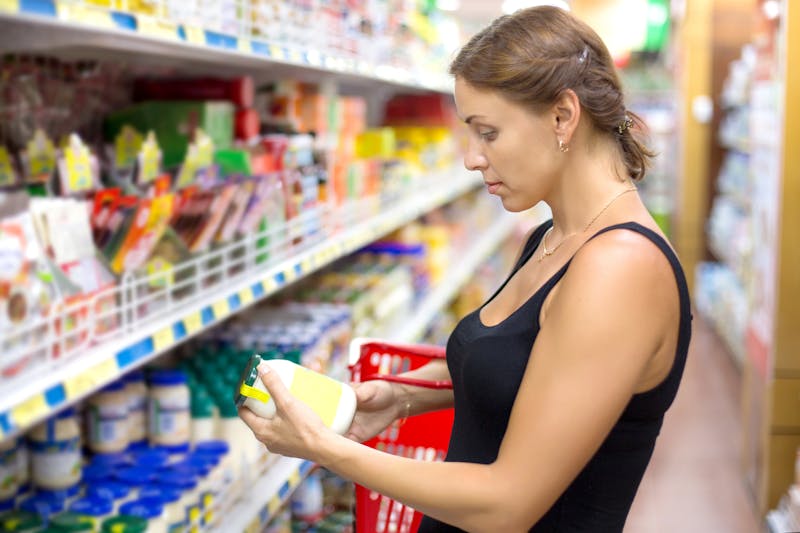 All fats are not created equal. Reviewing the ingredient list on products at the supermarket — before you buy — can help you eat more healthy, naturally-occurring fat and avoid or limit industrial oils.
We encourage you to completely avoid artificially produced trans fats, usually listed as "partially hydrogenated" oil or vegetable shortening. These fats are banned in Europe and are in the process of being eliminated from the US food supply due to concerns about their health effects.
In addition, we suggest you minimize margarine and the highly-processed vegetable oils listed below. Unlike olive oil, coconut oil, and nut oils that are pressed and minimally processed, most vegetable oils are produced with high heat, solvents, deodorizers, and bleach. These oils are high in omega-6 polyunsaturated fatty acids (PUFAs), which are less stable when heated. Finally, there are concerns that consuming foods very high in omega-6 fatty acids is at odds with our evolutionary diet, potentially leading to negative health effects (though this is controversial).
Although there isn't convincing data to show industrial seed oils are detrimental to our health, the evolutionary and mechanistic concerns are enough for us to recommend mostly sticking to the less processed, more natural oils and fats.
Read more in our guide — Vegetable oils: are they healthy?
Trans fats: avoid
Diglycerides
Hydrogenated anything
Interesterified oils
Margarine
Monoglycerides
Partially hydrogenated anything
Shortening
Vegetable shortening (like Crisco)
 
Highly processed vegetable oils: minimize
Canola
Corn
Cottonseed
Grapeseed
Rice bran
Safflower
Soybean
 
Unfortunately, refined vegetable oils are in so many products, you may struggle to find certain items (like salad dressing) that do not contain them. For homemade versions of sauces of all sorts, check out our sauces and dressings recipes— they're really easy and delicious.
Note that for avoiding trans fat, the ingredient list is a better guide than the nutrition facts label. Artificial trans fats may be present in small amounts, up to 0.49 grams per serving, and the nutrition facts label will still show 0 grams trans fat. Small amounts can add up, especially when serving sizes are small, so check the ingredients before assuming a product is trans fat free.
And you probably don't need to worry about the small amounts of naturally occurring trans fats in whole foods like meat and butter. It is the artificial trans fats that we need to avoid.
Read more about fats in our guide — Healthy fats on a keto or low-carb diet. And while you are at it, why not check out our guide to eating more of the right kinds of fat — The top 10 ways to eat more fat.