Mental health awareness | Community Features
4 min read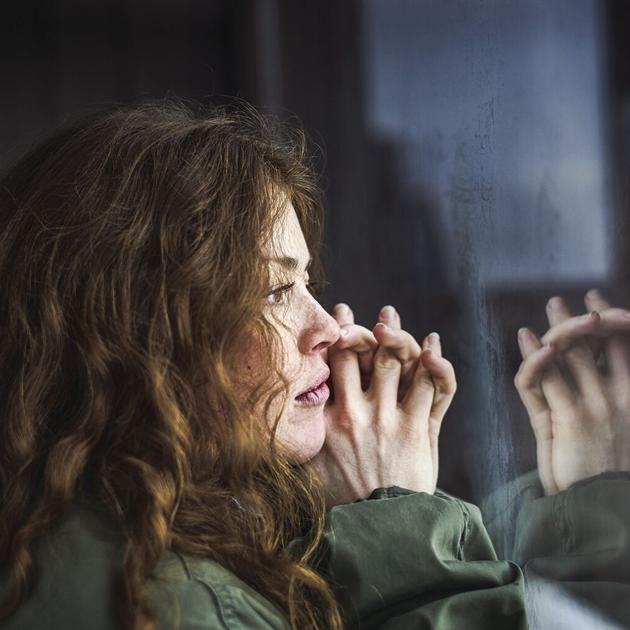 There are many things to be grateful for in life, but I will still be a little sad this Father's Day knowing I can't speak to or see my father. Grief affects everyone differently. Loss is hard no matter how much time passes, but I try to focus on remembering and honoring the positive things my father brought into our lives and the lives of others. I also try to focus on celebrating the fathers who are still here. There is no right or wrong way to feel, so long as we are not harming ourselves or others.
Mental Health Awareness Month may be over but it is important to remember that many people still have mental health challenges and illnesses. Mental health is a state that includes our emotional, psychological, and social well-being. It's where an individual realizes their own capabilities, can cope with the normal stresses of life, can work productively and contribute to his or her community.
A mental health challenge is when there is a major change in a person's thinking, feeling, or behavior. The change interferes with the person's ability to live their life and does not go away quickly, lasting longer than typical emotions or reactions usually do.
According to the National Institute of Mental Health, nearly one in five people in the United States live with a mental health challenge. Almost half of all adults living in the United States will experience a mental health challenge at some point over the course of a lifetime, but more than 40% will not seek help or treatment. Without proper treatment, mental health disorders are likely to worsen and affect a variety of areas in a person's life, including their physical health.
There are many reasons people do not seek help for themselves or their family. Some barriers are cost, lack of transportation, lack of insurance or understanding of insurance. Myths and misunderstandings about mental illness may lead to ignoring symptoms, such as thinking willpower is enough to overcome symptoms.
There is also culture. Culture has an impact on health in general. Cultural beliefs influence the decisions about our health every day. Different cultures have different norms that impact what people think about mental health and how to treat it.
Stigma makes it hard for people to talk about their mental health challenges. Stigma includes negative attitudes toward people with mental health or substance use challenges. Because of stigmas, people with mental health disorders may be excluded from jobs, housing, social activities and relationships. It can lead people to hide their issues and delay seeking help.
I now realize how much my upbringing and culture impacted my view on mental health. It was a stigma to talk about when I was younger. Teachers did not teach about mental health. Faith leaders struggled to talk about it, if mentioned. Doctors never mentioned it at health checkups and I certainly was not aware that seeing a therapist could be an option.
If it wasn't for my education and training on the subject later in life, I may not have had the awareness I have now. Mental health is just as important as our physical health and both contribute to our overall well-being.
One consistent message that has stuck in my head is we must bring the subject of suicide and mental health out of the shadows. With one in five Americans having a mental health challenge in any given year, it is something that is common and a part of our community. Increasing our knowledge for a better understanding can help us be better neighbors and help make a difference.
Here some resources to check out:
Just as people who know CPR do not need to be medical professionals to save lives, those who learn QPR or Mental Health First Aid don't need to be psychiatrists, psychologists or social workers to help save lives. You can learn more about becoming certified in Mental Health First Aid at https://www.mentalhealthfirstaid.org/ or in QPR at https://www.qprinstitute.com
If you are feeling hopeless or having thoughts of self-harm or suicide, reach out for help right away. Call the Alaska Careline at 877-266-4357 or text 4help to 839863. Or call the National Suicide Prevention Lifeline at 800-273-8255. https://carelinealaska.com/
National Institute of Mental Health https://www.nimh.nih.gov/health/statistics/mental-illness
CDC Mental Health https://www.cdc.gov/mentalhealth/index.htm
National Alliance on Mental Health illness https://nami.org/About-Mental-Illness
Mental Health Self Help Tools https://www.mhanational.org/self-help-tools 
Reina Hasting is a coordinator with Extension's Family Nutrition Program, which is administered by the University of Alaska Fairbanks Cooperative Extension Service in cooperation with the U.S. Department of Agriculture. For questions, she can be contacted at [email protected] or 907-474-2437.