San Mateo County health budget on track | Local News
4 min read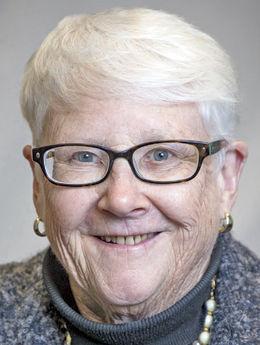 Pre-COVID steps taken to mitigate a massive deficit held by San Mateo County Health served the department and the San Mateo Medical Center well as typical hospital visits declined drastically and COVID-19 demanded an rapid and aggressive response.
"We've done a lot of managing expenses and using a multi-pronged approach," said Supervisor Carole Groom who also serves as a member of the San Mateo Medical Center Hospital Board. "We're on the right track."
In Fiscal Year 2019-20, the entire health department faced a $57 million deficit. Through reductions in staffing, reassigning contracts, modifying services and acquiring new revenue streams, the deficit has now dropped to roughly $17 million, said County Manager Mike Callagy.
A "lion share" of the deficit, just more than $13 million, is held by the San Mateo Medical Center, which provides medical care to low-income residents through the Health Plan of San Mateo County. The remaining amount of about $4 million is spread across other services and administrative costs within County Health, he said.
Comparing San Mateo County to other jurisdictions, Roberto Manchia, chief financial officer of San Mateo County, said the county is faring better than others. While admitting finances are not great, he said agencies have worked collaboratively to respond to the pandemic affecting all departments, not just County Health.
"Right now, we're trying to keep the wheels on the bus and keep everything going," said Manchia. "That's the more important piece."
Manchia said a deep analysis would have to be conducted to better understand how state and federal dollars have assisted County Health with avoiding harder financial impacts, but noted the department's pre-COVID plans to address the deficit have helped put health's "finances in a decent place."
Roughly $13.7 million were directed to the San Mateo Medical Center through federal COVID-19 funds, according to a fiscal report presented to the San Mateo Medical Center Hospital Board on March 1. Of that, $3.1 million will have to be repaid.
Since COVID-19 struck the region a year ago, the medical center has experienced $53 million in COVID-related losses but those have likely been absorbed through the health department's pandemic response, said Manchia.
While taking care of COVID-19 positive patients in person, many doctors quickly pivoted to using telehealth to hold routine checkups, refill prescriptions and perform other needs, noted Groom.
Televisits now account for about 52% of total clinical visits compared to only 6% pre-COVID, according to the fiscal report.
While the pandemic has caused a 29% reduction in patient revenue and emergency visits took a sharp decline, clinical visits are steadily increasing through both telehealth and in-person visits.
"San Mateo Medical Center is seeing increasing volume of non-COVID-19 related disease in the Emergency Department," read a statement from Dr. Chester Kunnappilly, CEO or San Mateo Medical Center. "Patient volumes in the hospital remain variable and tend to fluctuate from week to week, so it is difficult to draw conclusions."
Enrollment into county-sponsored health care programs have also increased during the pandemic as some residents may have lost coverage through employers, said David Canepa, president of the Board of Supervisors, who also serves on the San Mateo Medical Center Hospital Board.
Enrollment into Medi-Cal has increased by 6% since the start of the pandemic. Enrollment into the county's Health Plan of San Mateo health care program, Access and Care for Everyone, has increased by 20%.
Groom and Canepa both said the board would seriously consider taking additional measures to help mitigate the shrinking deficit. Supervisors previously allocated $5.5 million to the department in the county's Fiscal Year 2020-21 budget, approved in October, Callagy noted.
Deputy Chief of Health Srija Srinivasan said during a virtual press briefing Wednesday that the department anticipates a balanced budget will be presented to the Board of Supervisors by the end of this fiscal year in June.
Of the $13.4 million projected deficit for Fiscal Year 20-21, $3.1 million would be covered through fund balance revenue for about a $257,000 loss each month. The remaining deficit balance would be paid for through report settlement reserves, according to the fiscal report.
Cautiously optimistic, Manchin said there is still a lot of work to be done to address the deficit and was unable to affirm the health department's budget would be balanced. Within the report it states revenue from ongoing operations and supplemental programs are currently not "keeping pace" with the Medical Center's cost structure.
Callagy, Canepa and Groom all applauded health leadership for whittling down the deficit. Noting the county's focus on providing quality care to its patients, Callagy said finally functioning without the deficit will "have a very positive impact."
"We want people coming in for regular checkups," said Callagy. "The most important thing is it helps us maintain a healthy population."