Sedona Prince Video Showing NCAA Women's Weight Room Viewed over 5 Million Times
4 min read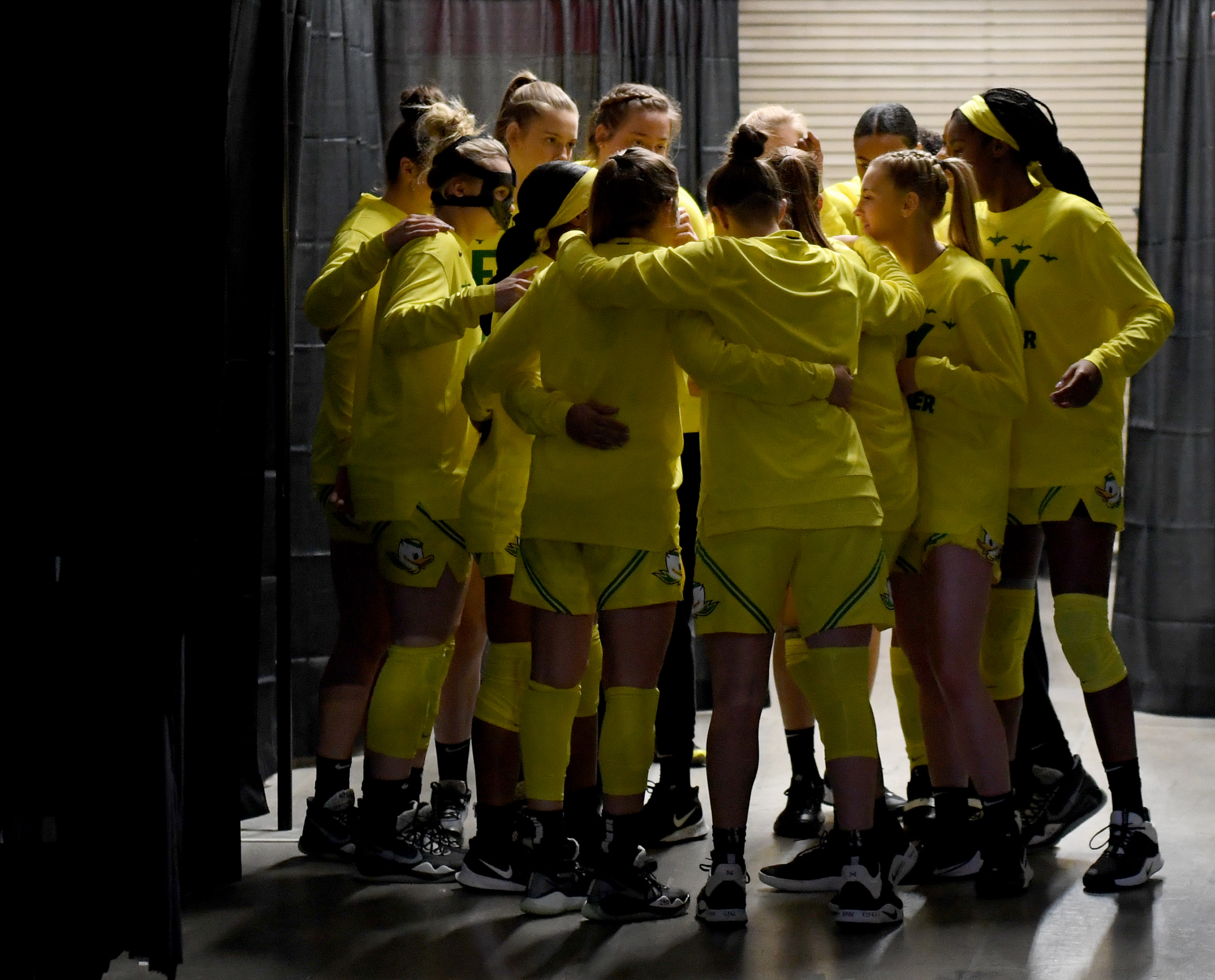 An Oregon Ducks player has become the latest to highlight the enormous disparity between the training facilities available to men's and women's players at the NCAA tournaments this year.
In a video posted on TikTok, which at the time of writing has racked up more than 5.3 million views, Sedona Prince showed women's teams had to make do with a small set of weights in an otherwise almost empty facility in San Antonio, Texas.
"I got something to show y'all. So, for the NCAA March Madness, the biggest tournament in college basketball for women, this is our weight room," she said in a video posted on TikTok, pointing to a small rack of dumbbells.
She then compared it with footage of the training facilities in Indianapolis, where the men's NCAA tournament is being held. The gym featured plenty of room for social distancing, adjustable benches and a vast selection of weights to choose from.
Prince's public complaint came just hours after Stanford sports performance coach Ali Kerschner posted a similarly damning comparison on Twitter.
Kerschner shared pictures of the men's and women's workout rooms in a side-by-side. The former featured benches, a couple of half racks with pull-up bars, several sets of plates of 45 pounds, 25 pounds and 10 pounds.
A treadmill, two bikes and jump ropes can also be seen in the picture. By contrast, the women's training facility amounted to six sets of dumbbells and a pile of yoga mats on a table that had a sign taped to it that read: NCAA Women's Basketball Tournament—Sanitized Yoga Mats.
"This needs to be addressed. These women want and deserve to be given the same opportunities," Kerschner wrote as a caption, addressing the tweet to the NCAA's and the NCAA Women's Basketball official accounts.
"Three weeks in a bubble and no access to [dumbbells heavier than 30 pounds] until the Sweet 16 [Round]? In a year defined by a fight for equality this is a chance to have a conversation and get better."
The NCAA Women Basketball justified the arrangement in an official statement issued on Thursday night, which indicated some amenities teams usually have access to are limited, and most will not be accessible in the controlled environment.
"In part, this is due to the limited space and the original plan was to expand the workout area once additional space was available later in the tournament," the NCAA Women's Basketball Twitter feed read.
"However, we want to be responsive to the needs of our participating teams, and we are working to enhance existing resources at practice courts, including additional weight training equipment."
Prince, however, questioned the NCAA's response and let her camera do the talking.
"When pictures of our weight room were released [compared with the pictures of men's weight room], the NCAA came out with a statement saying it wasn't money that was the problem, it was the space," she said.
"Now let me show y'all something else," she added, before the camera panned around a large gym which was almost entirely empty bar from the practice court and the stack of weights Prince pointed to earlier in the clip.
"If you aren't upset about this problem, then you are a part of it," she added.
In response to her video, the NCAA issued another official response, partly doubling down on the issue of space but also acknowledging the issue highlighted by the player.
"We acknowledge that some of the amenities team would typically have access to have not been as available inside the controlled environment," Lynn Holzman, NCAA VP of women's basketball, said in a statement posted on Twitter.
"In part, this is due to the limited space and the original plan was to expand the workout area once additional space was available later in the tournament. However, we want to be responsive to the needs of our participating teams, and we are actively working to enhance existing resources at practice courts, including weight training equipment."